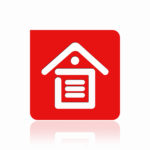 ______________________________
OUR HISTORY
iHomeShutters™, started its history since 2008 with personal knowledge and experience in home improvement, is a professional window treatment installer who proudly serves locally in greater San Francisco Bay Area and offers premium custom shutters, blinds, and shades to enhance your interior with a quality that you can touch and feel, a durability that makes your investment lasts forever, and an undeniable beauty it brings to your interior living space.
OUR PASSIONS
We love interiors. We started with Shutters. They are neat-looking and superb in giving the ability to control and set up the atmosphere of the room by letting in the rays of sunshine to warm up and color the interior. Starting with shutters, we expanded to offer great selections of other window covering options, such as blinds and shades.
We love people. We believe in creating business by referrals because we care about people. We are very excited to share our passion and commitment to bring your dollar a long way to help people in need. With any project, iHomeShutters™ is committed to give to the poor through WorldHarvest.  We invite you as a partner with us in "NO KIDS FORGOTTEN" program to sponsor a child for the whole year throughout the world from Africa, Indonesia, Pakistan and other countries with your Window Treatment Project. We also respond to emergency needs, such as Houston Flood, COVID-19, etc.
WorldHarvest, is located in Monrovia, CA and is a non-profit humanitarian organization established in 1989 to impact the world through community, education, and media services.
OUR COMMITMENT
Our friendly and knowledgeable rep will guide you step by step starting with a free in-home design consultation, budgeting, and helping you in making an educated decision.
Besides the best quality products and price, our customers love us for being professional, punctual, and responsive. We always deliver our promises along with great products and services.
We are also committed to help the poor.
OUR GOAL
Your satisfaction is of the utmost importance to us. We believe we can achieve it through great products and excellent customer service with honesty and hardworking.
Check out our excellent reviews on Yelp as well as beautiful pictures on real projects we have accomplished on Instagram and Facebook.
Thank you for trusting iHomeShutters™ with your projects.
______________________________